Last week when exploring site 2 with a friend we heard a whoop up the ridge from where we were at. He has no interest in what it may have been but did say it sure sounds like a person. Definately not an animal in his words.
Yesterday I went up and wandered around that ridge. I found numerous game trails. The things that caught my eyes the most were in that area of the ridge where we were whooped at I found 2 stick manipulations.
Attachment:
File comment: this one has 6 different branches weaved together
100_1170.jpg [ 1.75 MiB | Viewed 203732 times ]
This is the first one that I have found where branches and sticks were weaved together. I was amazed at how it was "put" together. You can see that there is at least 3 different types of branches used. I bet I spent a good 20 minutes just looking at it. Everything natural, but no way I could phathom nature made.
The second was about 200 feet away. This one is about 6 1/2 feet off the ground.
Attachment:
File comment: this one felt as a do not enter sign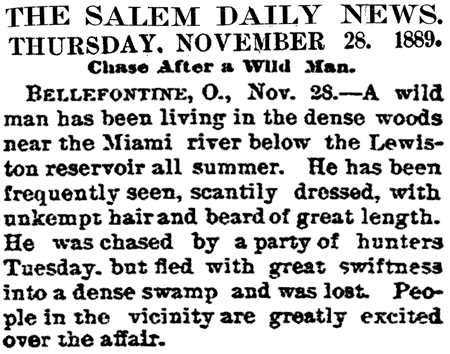 100_1181.jpg [ 1.45 MiB | Viewed 203732 times ]
This one kinda spooked me. It was broke off one direction and twisted to about a 45 degree angled from the direction of the break and jammed between two trees. After talking to MOMO64 I know I am gonna go looking for more! Shortly after finding this one I sat down on a log to rest. Just at the limits of my hearing, I could swear I heard an owl. When I got home it hit me that I should not be hearing owls that time of the day. If I am wrong about that someone let me know.
I will be returning to the area in the near future to do some more looking. Any ideas or input is greatly welcome.

_________________


American by Birth Rebel by Right!



Evidence Review Board Member